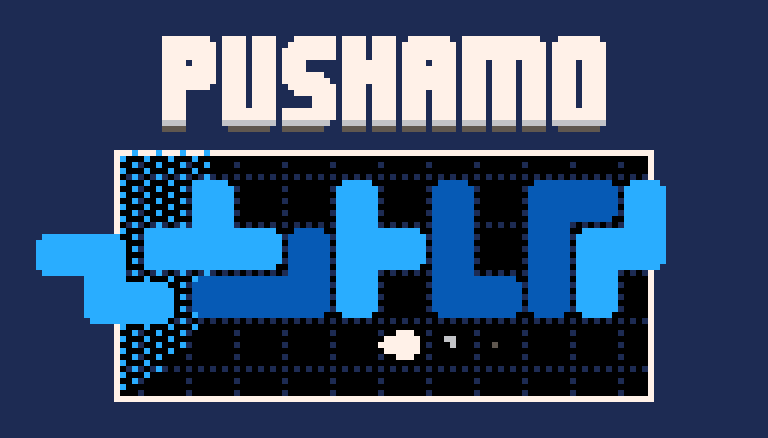 Pushamo
Pushamo now available on itch.io for Windows, Mac, and Linux
---
It's HERE!! Pushamo is officially released!
Pushamo is, if you're not familiar, an arcade push-em-up. You control a character, pushing shapes within a grid to form squares, which clears blocks and earns points.
It has something for everyone: Fast and frantic gameplay, but there's also several slower modes that let you go on your own pace. It can be just as relaxing as it can be hectic. It's infinitely replayable, but there's also tons of novel content in Challenge Mode, which presents you with wacky rules variations.
I also wanted to mention that 100% of the sales will be given to the Autistic Self-Advocacy Network! They are an autistic-led nonprofit that helps supports disability rights and empower autistic people across the world!
I gotta say, working on this has been a lot of fun! Working in PICO-8 is absolutely lovely. Thanks so much to everyone who made this possible, everyone who gave kind words, and everyone who watched from the sidelines!
There are plans for new modes, more content, and additional features in the works! But, I'll be letting the dust settle before working on them. It's important to maintain healthy work habits, after all. If you want updates on this status, the best way to get them is through Neuro Diversion's twitter, or by following this pageon itch.io
One more thing: If you're reading this on release day, you can catch the release stream celebration at 7:30PM EST here!